In Memory
Missy Foxwell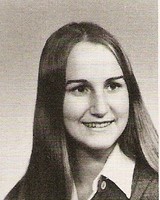 "Missy was a senior when she passed away. Missy was always known for her wit and humor. Missy is remembered for the lasting impression she left on each os us, whether we knew her as a close friend, a casual acquaintance, or just a familiar face"
About 5 years ago my husband, Merrill, who is an insurance agent, was invited by another agent and executor for an estate sale in Meridian Hills in Indianapolis. It was the day before the estate sale would go public. Merrill went by and saw a dresser that he knew I would love. I went with him that afternoon and did buy the dresser, which I have today. I recall numerous art collectibles and a representative from the Indianapolis Museum of Art identifying treasures for the museum. There were numerous closets throughout the estate with fur coats and clothing still tagged and never worn. The executor said that the woman who had died had lost her family in an auto accident years before and had donated her estate to The Indianapolis Museum of Art.
Merrill and I went upstairs and saw more of the same, room after room. In a long hallway there were numerous framed pictures of presumed family. One picture tagged $5.00 (presumably for the frame) was of Missy Foxwell's senior picture! Suddenly I knew this woman's story and how she had died lonely with no one. I thought of Missy and what a beautiful person and friend she was to so many of us. I bought the frame, but of course, I treasure her picture and the memory of her friendship.
Once the dresser was moved to my home, I removed the drawers to lighten the weight. Back behind the top drawer was a check from Chubbs Insurance for $10,000. Merrill called the executor who promptly claimed the funds for The Indianapolis Museum of Art.
Let's remember Missy when we hear of or visit The Indianapolis Museum of Art.