In Memory
Paul Ricketts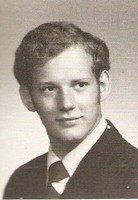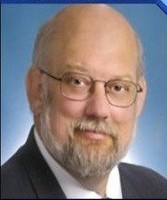 Beloved Franklin Paul Ricketts
the former Mayor of the City of Lawrence passed away Thursday, May 24, 2012 at his residence surrounded by family and friends. Born in Lawrence, Indiana on July 22, 1954, he was the son of Frank and the late Lois (Roberts) Ricketts. Also preceding him in death were his maternal grandparents, Ronald and Sylvia Lamar Roberts and paternal grandparents, Floyd and Bernadine Ehman Ricketts.
A 1972 graduate of Lawrence Central High School, Paul attended Ball State University and IUPUI. Coming from a long family tradition of community service, he held several positions of responsibility that include 32 years in the assessing field at which he was elected to Lawrence Township Assessor in 1996. In 2007, he was elected as the 5th mayor in the history of the City of Lawrence. He held that position until 2011, where his greatest strengths were his ability to initiate new ideas and forge business and government partnerships to bring new and improved services to benefit everyone in the City of Lawrence. Paul was a member of Horizon Christian Fellowship Church.
He is survived by his beloved wife, Karin (Boertmann) Ricketts, whom he married on December 20, 1985; his daughters, Christie Ricketts Wilmoth, Amanda Ricketts, Karen (Mike) McKenna, USAF Lt. Sarah Ricketts; step-sons, USAF Sgt. Travis (Megan) Porter, Joe Porter, Jr.; and grandchildren Sydney Wilmoth, Brianna Porter and Landon Porter. He is also survived by his father, Frank Ricketts; and sister, Patti (Tim) Shaw; along with several nieces, nephews and grandnieces.
Visitation will be Tuesday, May 29, 2012 from 4:00 to 8:00 p.m. at Horizon Christian Fellowship, 7702 Indian Lake Road, Indianapolis. Funeral services will also be at the Church on Wednesday, May 30, 2012 at 10:00 a.m. with Pastor Bill Goodrich officiating. Burial will follow at Cicero Cemetery at Cicero, IN. Memorial contributions may be made to the Boy Scouts of America, Crossroad of America Council, 7125 Fall Creek Road North, Indianapolis, IN 46256. Funeral arrangements are entrusted to Hartley Funeral Homes Cicero Chapel where online condolences may be sent to http://www.hartleyfuneralhomes.com .